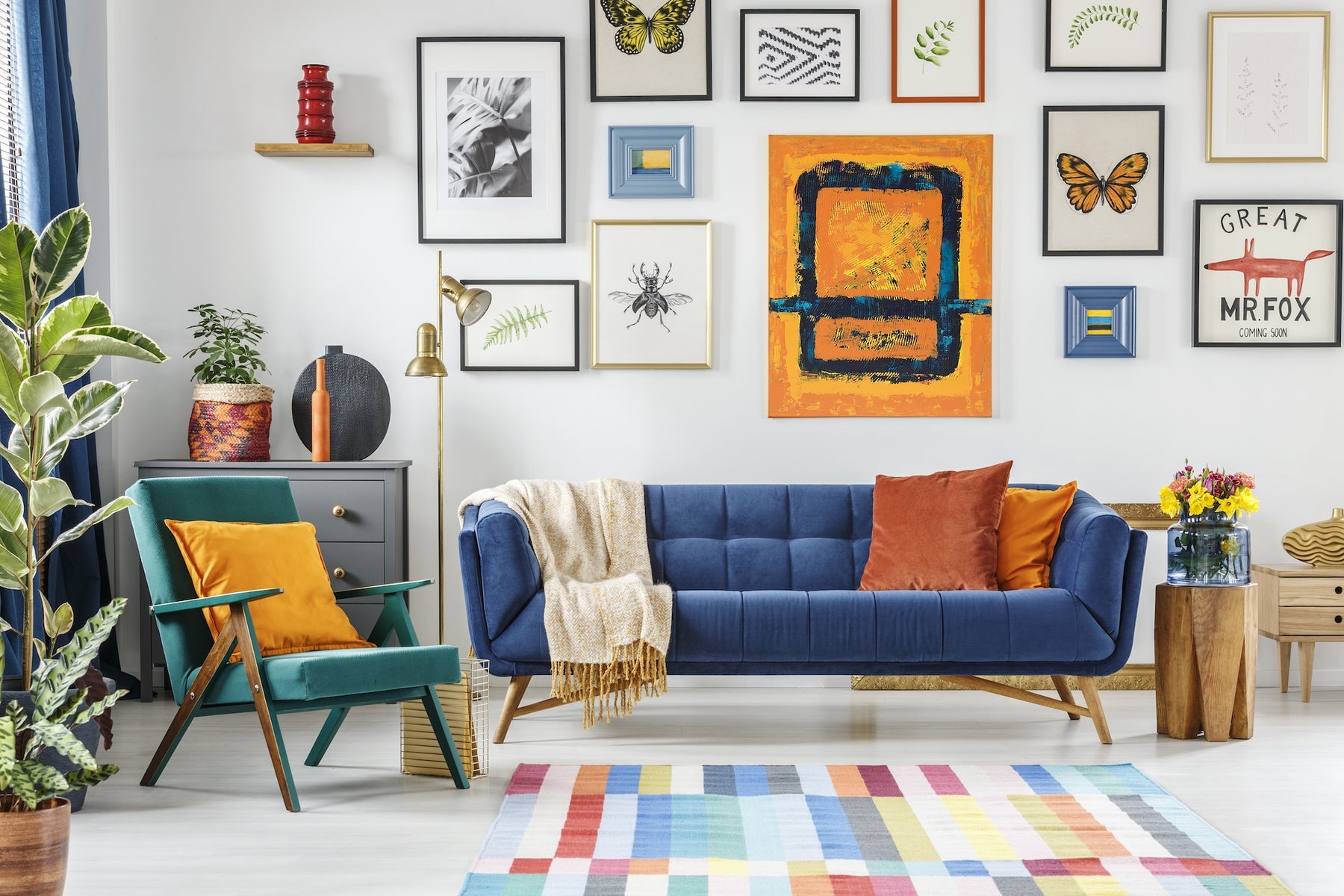 5 Tips to Decorate With Vintage Posters
Walls make up your beautiful home. You can't imagine a space without a wall and thus it should always look the best. Nowadays, homeowners are spending quite a lot to decorate the walls. The perfect wall décor item can enhance the overall interior décor.
Do you want to transform the look of your walls? Vintage posters can be a great wall decorative piece for almost all types of homes. You can find them in a wide variety of designs suited to your interior décor.
Wondering how you can decorate your home with vintage posters? Here, you will learn how to do so. But before that, let's discuss the ways to frame vintage posters.
How to Frame Vintage Posters?
Vintage poster framing has grown popular over the last few years. As framing a vintage poster is quite tricky, follow the tips below to do it perfectly depending on different things.
Mat boards look like only a border but are thin pieces of card/paper-based material surrounding your artwork. They are much more and play a dominant role in bedecking your vintage poster. Mat board framing prevents the glass from directly touching your vintage poster.
Mat board's thickness maintains the distance between the poster and glass. It prevents any consideration in the frame. If you don't like mat boards available in the marketplace, you can customize them depending on the poster's appearance.
Acid-Neutral and Acid-Free Materials
You can always choose and change the frame color suited to your vintage poster and interior décor. Acid-neutral and acid-free materials can be good to frame vintage posters as they prevent interior damage. You can also add a linen backing mount to your vintage poster, mainly the large ones, to handle them easily.
Vintage posters are available in standard sizes. Still, you can find ready-frames for them in a wide variety of styles and sizes. Your vintage poster will fit into most of the ready-made photo frames. You can also use the ready-made frames with/without mats to display your favorite vintage posters on the walls.
If you can't find a perfect-sized ready-made frame for your vintage poster, customize one as per your requirements and preferences. Custom framing can beautify all elements inside the frame. Design a frame depending on your poster's exact dimensions or consider the addition of mat boards. You can add the desired number of mat openings and adjust the openings' size.
5 Tips to Hang Vintage Posters in Your Room
You can always find beautiful vintage posters in diverse colors, prints, and designs. They look wonderful when hung in a room.
However, you need to hang them perfectly to enhance the interior décor in your home. Going with a theme, which matches every room, creates a consistent interior décor.
Here are the tips and tricks to hanging vintage posters depending on different rooms:
1. Living Room
The living room is usually the largest room in your home where guests sit once you welcome them into your home. They will see the beautiful vintage posters and décor pieces that you have collected.
Thus, choose entertainment-related themes, such as art, theatre, festivals, and exhibitions. The living room is the best place to flaunt your best décor pieces as they can lead to enjoyable conversations.
2. Dining Room
The dining room is another one in your home where you do much more than eat and drink. Your guests and family talk while sitting and looking at the surroundings. Hang vintage posters with a Parisian café on the walls to create a lively ambiance.
Also Check: Unique Gift Ideas For Men
3. Bedroom
A bedroom is a space where you sleep and relax every day. Thus, you should hang sophisticated-looking vintage posters on the walls of your bedroom. You can also hang erotic-themed vintage posters to add life to your bedroom
4. Kitchen
A kitchen is an area to cook food. So, hang food and kitchenalia-related printed vintage posters onto walls. You can also go for wine and other drink-related printed posters in your kitchen.
5. All Rooms
Rooms have different color schemes. Luckily, you can get a variety of vintage posters and prints in the full spectrum of colors. Choose your desired designs considering the color scheme of a room.
The Bottomline
Vintage posters can be a worthy addition to the walls and interior decor of any room. Follow the tips above to hang vintage posters perfectly in a room and enhance the overall interior decor.