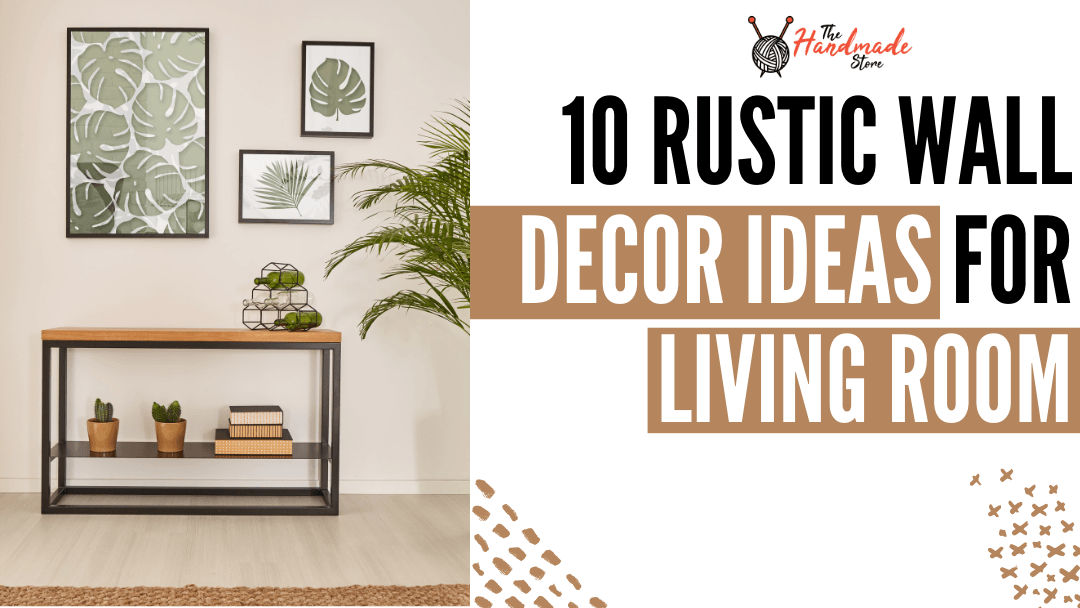 10 Rustic Wall Decor Ideas For Living Room
One of the most common mistakes, rustic home decor theme owners make is that they let their walls empty. Other than a soft-colored background rustic theme has to have something that makes the house look crowded with chic collectibles.
As everybody knows that modern has become the new old fashion the rustic home decor theme has dominated the market since then. This home decor theme is known for its versatility and ability to customize.
What is so special about this home decor theme? Every house which has rustic home decor employed looks one of a kind. which means there would be no other home interior similar to yours.
The specialty that rustic decor theme consists of little components that add grace to your entire house. As rustic home decor has to look a little bit crowded, the little components need to be put very impeccably.
What is rustic decor?
Rustic decor is anything that would make your house look vintage or has a classic look. This home decor mostly consists of rustic collectibles. Unlike any other home decor, this home decor has its own way to look elegant.
Vintage home decor must be the simplest home decor on this planet. With rustic home decor, you do need an expensive decorator. You can employ your own imagination to make your house look fantastic. Vintage decor mostly consists of a soft wall theme.
Unlike modern decor, it cant be spacious. The rustic decor needs to be crowded with collectibles like paintings, handmade rugs, hanging lamps, rustic mirrors, etc.
Why do people love decorating their homes with rustic decor?
Why do we love rustic home decor? Isn't this home decor seem out of the box. There is so much to do with rustic home decor. Rustic home decor lets you play with your own imagination freely.
Unlike any other home decor, you are not tied to rules. You got the freedom to decorate your house the way you want.
To explain to you more on topic how to use your imagination efficiently, we have you a list of 10 amazing products that would help you to decorate your house the way you want and will make your walls look more elegant.
10 rustic wall decor ideas for the living room
1. Paintings.
First off on our list is an artifice that everybody would love to own. To add on some charm to your house a painting can be an amazing pick. Paintings like a portrait of an old man or a historic hero look fantastic.
A vintage portrait that matches rustic decor looks very alluring. At our store, you can find several paintings which are handmade especially for you.
Checkout our paintings collection.
2. Vintage Clocks
Buy an old-timed time for your old-age home decor. These timepieces are mostly made from wood and look very attractive on walls. Keeping your walls look elegant is an art and with this timepiece, you'll master it.
Checkout vintage station clock.
3. Rustic Mirror
Those old timed vintage mirror you must have seen in movies looks very chic. Those mirrors which got worn out wooden borders and oval frames look very lustrous on walls and when they are matched with rustic they just gleam in the best way possible.
Dot let your walls be empty but put something like this on it.

4. Hanging Lamps

Anything that makes your wall look more interesting would be considered art while decorating. Placing lamps on desks and tables has been old-fashioned and tuning out of it is much necessary.
Hanging wall lamps are the best pick of walls that look empty. By employing such lamps you let your imagination function at the best which results in your house looking chicer.

5. Vintage Wall Signs

If you follow rustic home decor as much you must be knowing these wall signs. These signs are made from tin and wood. These signs are a byproduct that is influenced the street culture.
Putting these on your walls would look amazing as it carries the history of street art and creativity.

6. Wooden Letters On Wall

This works on rustic but also modern decor. Wooden letters on walls are the modern way to decorate your rustic theme. As rustic decor is all about placements one has to be very careful while placing them. The most ideal place to place them would be in the living room.

7. Wooden Shelves with books

A bookshelf is even more attractive than a 60-inch tv. Bookshelves which are filled with books look very attractive and tell a lot about the owner too. This would definitely look amazing on your rustic theme as it features real art.
Bookshelves that are in a form of a table or shelf looks the chicest.

8. Wooden Picture Hangers

While decorating your house take a moment a appreciate yourself and your loved ones. Putting your pictures on wooden hangers can bring your house that happy charm that might people lack while decorating their house.
9. Wooden Candleholder
Make your desks, shelves, and dining tables bring the real vintage look which you find in any mafia movie. Placing wooden candle holders on your tables can bring your vintage look more personality.
10. Wooden baskets on the wall
Use these mini wooden baskets as a form of a shelf. These baskets are made from wood and let you place your essentials on it. The walls of any house don't look very attractive if they are left off empty. Something like these wooden baskets on the wall is the best to revive the whole vibe of the house.