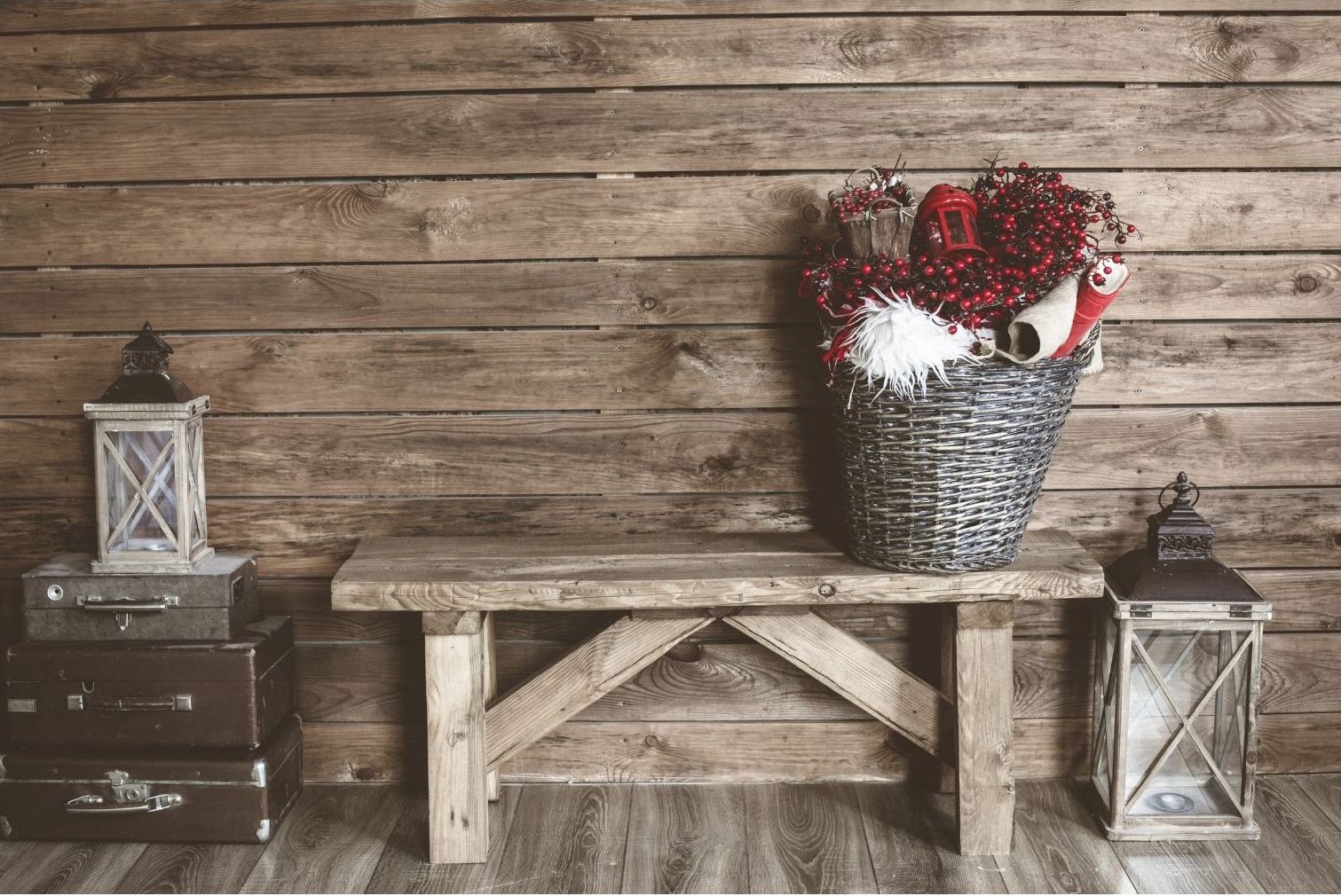 6 Ways To Decorate Your Home Farmhouse Style!
Everybody loves the idea of living in an actual farmhouse, surrounded by land and fresh air. But living in an apartment, you are surrounded by crowded streets, noise, pollution, etc.
Your home is your sanctuary. It should be peaceful and inviting. To achieve this, you should decorate it using farmhouse style.
Farmhouse decor is an interior design style that introduces rusticness, warmth, tradition and chic. It is a style that prioritizes practicality and simplicity.
Even though it seems vintage-ish, a farmhouse decor can be combined with a modern touch to avoid feeling outdated. It has been around for years, just utilizing different names.
Farmhouse style reflects the aesthetics of rural architecture but it also embraces modern comforts. This creates a look that is both cozy and stylish.
Today's farmhouse decor, unlike past renditions, tends to steer clear of being too cute or showy by balancing old and new elements and not going overboard with any one thing.
Farmhouse-style homes aim to look collected over time and not chaotic. They are primarily warm and not at all stuffy or formal.
Farmhouse style is very approachable and comfortable. It's also versatile and family-friendly.
Here's how you can decorate your house farmhouse style:
1. Neutralize
To accentuate the cleanliness, you should choose neutral colours that also emphasize rusticness and complement your wooden furniture.
Farmhouse style is all about neutral colour palettes.
Warm, earthy tones work best. Other than these, farmhouse-style paint colours include beige, brown, tan, white, light blues, yellows, and greens if you want to add a vibrant colour.
Neutral tones make the space appear larger and inviting.
Having a light colour sets the tone of the house in farmhouse style. And keep all the walls in the same colour scheme so it all blends together perfectly and gives a calming feel.
Avoid using dark colours or too bright colours and try to keep from colouring every wall a different colour.
But feel free to add pops of colour in the form of pillows, florals and other small accent pieces.
2. Wood is the way to go
The most important element for this style is wooden furniture.
Including wood in various forms will make your house look more rustic. Adding wooden pieces will bring the entire theme together.
Distressed wooden furniture is full of beauty and character.
Generally, the rustic charm can be achieved by incorporating one larger piece of exposed wood, like a dining room table.
Wood is an important element but overdoing it will throw the entire balance off.
Instead of buying matching furniture collections, mix and match your favourite pieces, in a unique and interesting way.
Along with various forms, try including different types of wood to add versatility.
3. Old becomes new
Repurpose old pieces with a modernized finish. Personally, I'm a big fan of mixing old, vintage items with the new and fresh.
Incorporating the old and using it in a practical sense is a big factor in achieving the farmhouse style.
Repurposed furniture pieces and decorative accents are the key farmhouse decorations.
Adding the iron or mild steel gives that sought-after look you want in your house.
Wooden furniture with modern metal accents makes the theme more cohesive.
4. Bring Nature Indoors
The origins of farmhouse style have a down-to-earth approach to decorating. A farmhouse style has vintage finishing touches and elements that bring nature indoors.
Plants are a must in your decor if you are decorating your house in farmhouse style.
Including plants in your decor is necessary as it represents the greenery around you.
Begin with incorporating simple accent pieces. You can use succulents or low-maintenance plants.
A galvanized steel bucket makes a great planter on your mantelpiece.
And you can also DIY a fun plant wall installation with wooden shelves mounted against plywood slats.
Space Joy designer, Sarah Nelson, says, "Stay away from bringing in tropical plants when it comes to greenery. Instead, opt for eucalyptus branches and olive trees to instantly add farmhouse air to the room".
5. Textures
When decorating in any style in neutral colours, keep in mind to add textures to avoid the house appearing flat and boring.
Textures are important to add visual interest, contrast, character and depth to your home.
Accessorize the house with different textures and materials like wool, chunky knits, grain sack, faux sheepskin, linens, a large wicker basket with a soft cable knit blanket, prints of fern leaves, a wire basket and trinkets.
Modern farmhouse style is simple compared to other styles.
From distressed wood furniture to metal accents, layering different textures all over the room is a great way to keep the room from looking flat and mundane.
More importantly, if you're dealing with the typical neutral colour scheme.
6. Let There Be Lighting
Light fixtures are the easiest and the fastest way to change the feel of any space. It changes the vibe in any room without a lot of expense or time.
The most common farmhouse-style light fixtures would be candle chandeliers. As they mimic what was available back then.
Do not hesitate of using large-sized chandeliers as they might end up being your statement piece and draw attention to the space.
Trust me on this, light fixtures can change the entire mood of your space.
You can also:
- Add rugs, pillows, throws with a pop of colour.
- Get a wooden vintage trunk as a statement piece.
- Open cabinets for the space to feel airy and inviting. It makes the space appear larger.
- Add a shiplap on a wall and make it a picture zone by hanging family photos, small plants, etc.
- Adding barn-style doors in your bathroom or bedroom.
- Metal Accent pieces.
- Wall shelving with wooden ply.
Checkout farmhouse home decor items.
[zifyfaq-50227]