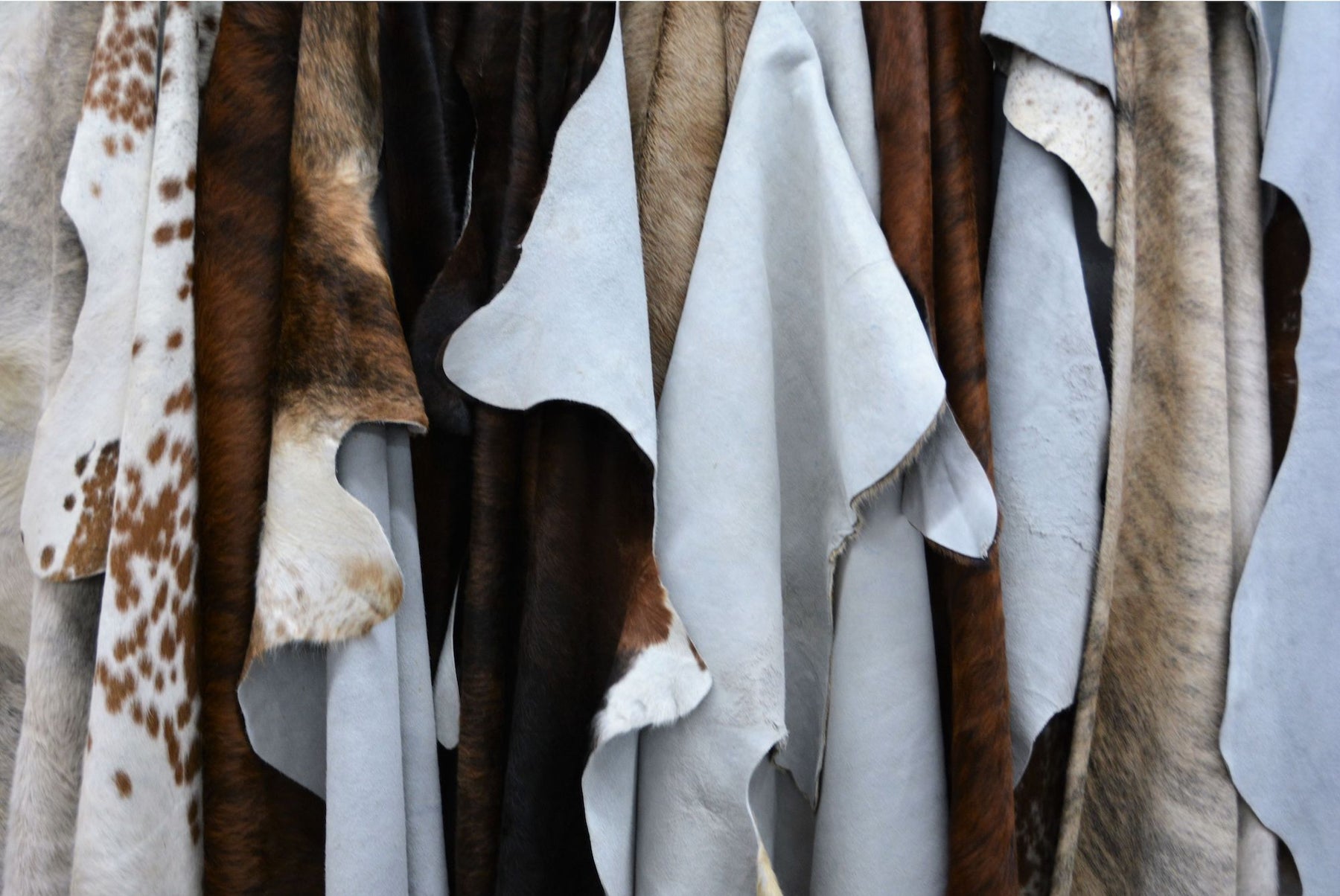 Why is Cowhide Expensive?
Cowhide is probably the most popular type of leather in the world. Thus, it is more expensive than buffalo and goat leather. It is the natural skin of a hairy cow. Cowhide leather is widely used to manufacture bags, belts, furniture, jackets, and shoes. Even though most cowhide leather has no hair, it can also get processed into furry or hairy leather.
So why is it considered expensive? Here you will get to know about it. Keep reading to learn the important things about cowhide, which makes it expensive.
About Cowhide
Cowhide is the unbleached and real skin and hair of cows. It sustains the animals' natural color. Cowhide is the beef and meat industry's byproduct, which is frequently processed in leather. Nowadays, this leather is widely used to manufacture belts, leather jackets, shoes, bags, and wallets.
How is Cowhide Made?
After a cow dies, its skin is removed and chosen in the raw state initially when it's salted. Then, the skin gets organized by color and size. A traditional hair-on-hide tanning technique is used to make sure the hide is soft and less prone to mounting and odor. This step increases the cowhide's longevity.
After that, cowhide is dried naturally and the finest hides are set apart from the rest. The hides, which can't be used fully as decorative pieces are utilized as patchwork rugs. Such unused hides are the damaged ones, which tear the skin after drying, for instance, cuts and injuries on the skin during animal life.
Also Read: Cowhide Vs. Buffalo Leather?
How Much Does it Cost to Get a Cowhide Tanned?
Getting a cowhide tanned can be quite costly at times. Cowhide needs to be tanned for creating hard leather. It cost $150 to $650 to tan a cowhide.
How to Clean Cowhide Leather?
As cowhide leather is easy to maintain, you can clean it easily if you have water, a soft brush, clothes, and dish soap.
Follow the steps below to remove stains and dirt from cowhide leather:
1. Brush
Pick a soft scrub brush or toothbrush to brush away dust and dirt from the leather surface. Gentle brushing is required before you start cleaning.
2. Pour Warm Water Into Cleaning and Rinsing Bowls
Take two separate bowls for cleaning and rinsing purposes. Pour a cup of warm water into those two bowls. Keep aside a few clothes to clean and rinse cowhide leather.
3. Add Dish Soap to One of the Bowls
Mix dish soap with the ingredients in one of the bowls until you see a soapy solution.
4. Scrub and Rinse Leather's Tiny Sections
Dip a cloth in the soapy solution and squeeze out extra water. Take tiny sections and lightly scrub the leather in a circular motion. Don't scrub the cowhide leather with soap at a time before rinsing the full piece. Use a clean cloth for all new sections as dirty cloths stain the leather.
5. Dry the Leather Naturally
Keep the clean leather in a property ventilated space to air dry. You can also place the leather outdoor in a covered area, like a porch, so it gets dry naturally. Don't place the leather under direct sunlight to air dry as the quality may deteriorate from the harmful sun rays.
6. Condition the Almost Dry Leather
Apply conditioner on the nearly dry leather. Dip a clean cloth in a leather conditioner. Then, rub a light coat of conditioner over the full leather surface.
Also Check: 8 Full Grain Leather Bags Reviews
Cowhide Durability
Cowhide is widely popular because of its texture, look, comfort and durability. As cowhide is water and dirt-resistant, you can easily take its care, which boosts durability. As cowhide is sturdy, it can withstand a lot of traffic, and wear and tear. If you want your leather products to stay for long with proper and least maintenance, go for cowhide always.
6 Brown Cowhide Leather Duffel Bags
Where Can You Purchase Cowhide Bags?
You can buy a wide variety of cowhide bags online or in physical stores. The Handmade Store offers an excellent collection of cowhides in different designs and styles.
Checkout our leather bag collection.
The Takeaway
Cowhide is expensive because of its benefits but worth the investment. You invest once for a cowhide leather product but can use them for years with proper maintenance. So, choose cowhide over other types of leather because of its high ROI.