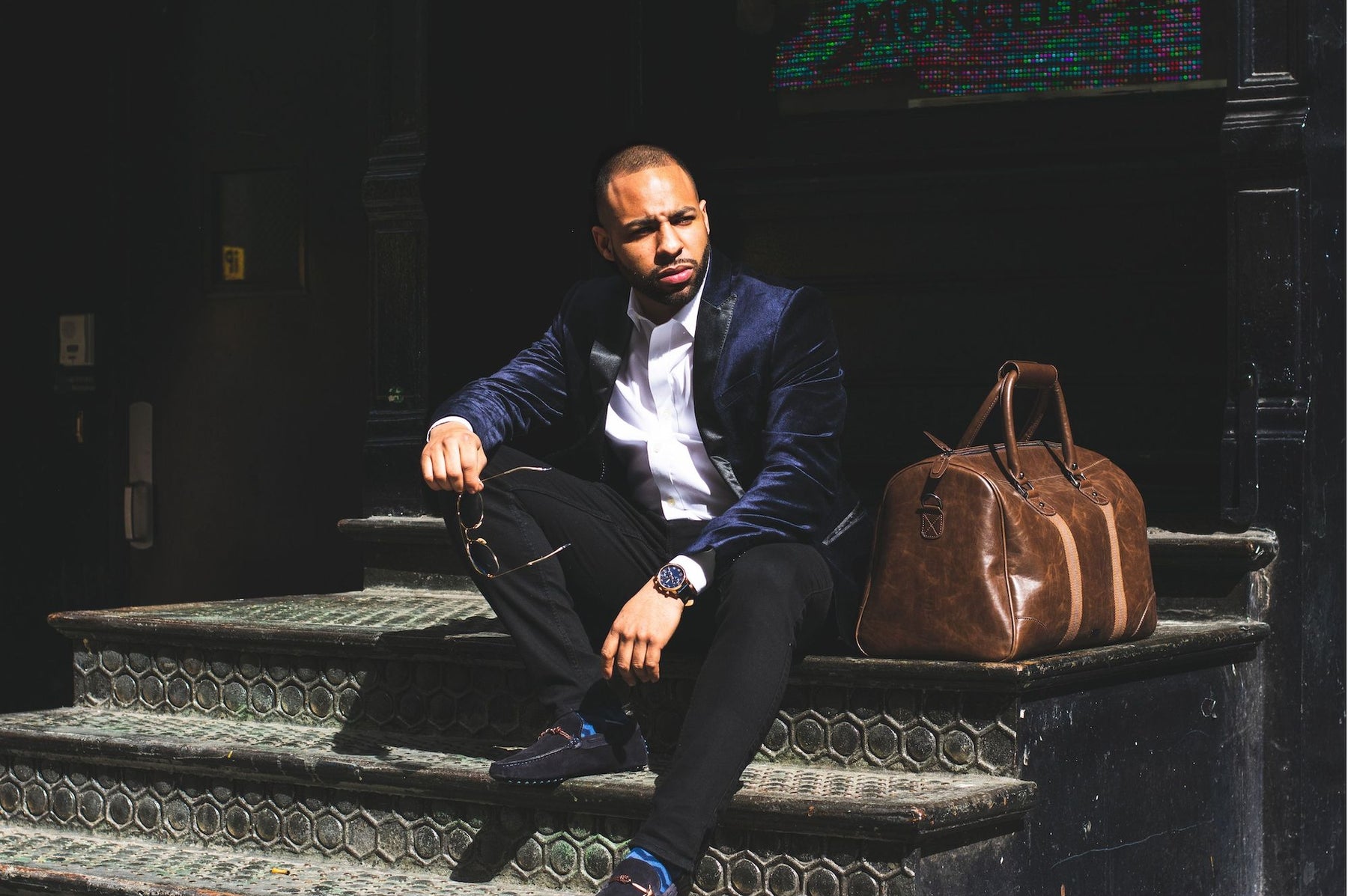 7 Brown Cowhide Leather Duffel Bags for Men
Who said that only women can carry bags? Why should men restrict themselves from using this super-classy piece of accessory that can add zing to any boring attire? Teamed up with the right look and style, a perfect bag can make you look debonair.
You have a plethora of pattern and leather options to choose from and find the unbelievably constructed bag that can take your fashion game up a notch.
Keeping up with the current trend, we would personally recommend cowhide leather duffle bags that have gained exceptional popularity across the fashion industry. Cowhide is one of the most commonly used leathers made from the unbleached skin and hair of a cow. The hide is the purest and most naturally made product, and is known for its strength and finish.
What makes it superior to other animal hides is its resilience and durability. Cowhide bags can withstand heavy weights and keep all the items inside secure. Its warmth texture provides cozy protection to all your belongings.
Taking our fashion talks further, here are 7 brown cowhide leather duffle bags that all men must have in their wardrobe.
Made from full-grain leather, this bag is your perfect travel partner. Whether you are going on a business trip or weekend vacation, this bag will hold all your stuff securely. The leather is breathable and you get the right blend of modern yet subtle look at the best price. Our skilled artisans have stitched the bag meticulously. Their dedication and compassion are quite evident in detailing and finesse.
Handcrafted by small villagers, this bag spews a rugged and masculine look that every man wants. Its main compartment is quite roomy, so you can pack your laptop, clothes, other essentials without any hassle for a short trip. There are two additional pockets as well to hold your toiletries and other stuff.
The zippers are the best quality you can find anywhere in the world. So, what are you waiting for? Place your order now.
Nothing can beat that natural grace of handmade leather, right? Well, we surely think that all men deserve that one rugged bag in their collection that can complete their travel or gym look on the right fashionable note. Despite looking rugged, rest assured that this bag can stand the test of time. We have tailored this finest-quality bag for men who love adventures or are always on the go.
Walk like a boss and show off your fashion sense with this high-quality leather duffle bag. This cowhide leather bag is part of our premium collection, made for men who are ready to embrace the latest style trends. The adjustable strap and briefcase handle make it convenient for you to carry the bag around, whether you are taking a walk or bike ride.
The bag comprises one single but huge compartment to accommodate all your belongings with zippers so strong that they can last a lifetime. What's more? The price is so affordable that you won't have to strain your pocket to own this sophisticated accessory.
For all the bike lovers who are feeling left out, we have something super-special and exclusive for you. Now, you no longer have to stress yourself about adjusting those gigantic bags on your bike as this motorcycle bag is lightweight and easy to carry. Out of the two straps, one is the handle and the other is for the shoulders so you can walk long distances and ride throughout the most adventurous trips without any fuss.
When it comes to leather, brown is the timeless color, loved by almost every man. It not only gives that masculine look but also goes well with every attire. We introduce this leather garment duffle bag that will soon become your favorite for all the right reasons.
The thick hide of the bag ensures that it is not going anywhere, anytime soon. Talking about the space, you get a large front pocket, one main compartment, and a different pocket for shoes. Already enticed? Well, wait till you hold it in real, we can promise that your expression would be priceless.
But this leather weekender duffle bag to carry all essentials on your weekend trip. It's made of pure cowhide leather that gets stronger and more beautiful with aging even after repeated use. The duffle bag's sturdy leather can carry heavy weights and keep all items protected from exterior attacks. A big zippered exterior pocket on all four sides of your bag is quite spacious. The soft and rich fabric internal packet gives the required comfort and protection to delicate items. As cruelty-free leather is from meat industry byproducts, it can be good for your environment.
We are sure that you have already picked your favorite from the list. So, without further delay grab your perfect duffle bag now and give that final touch to your style statement.