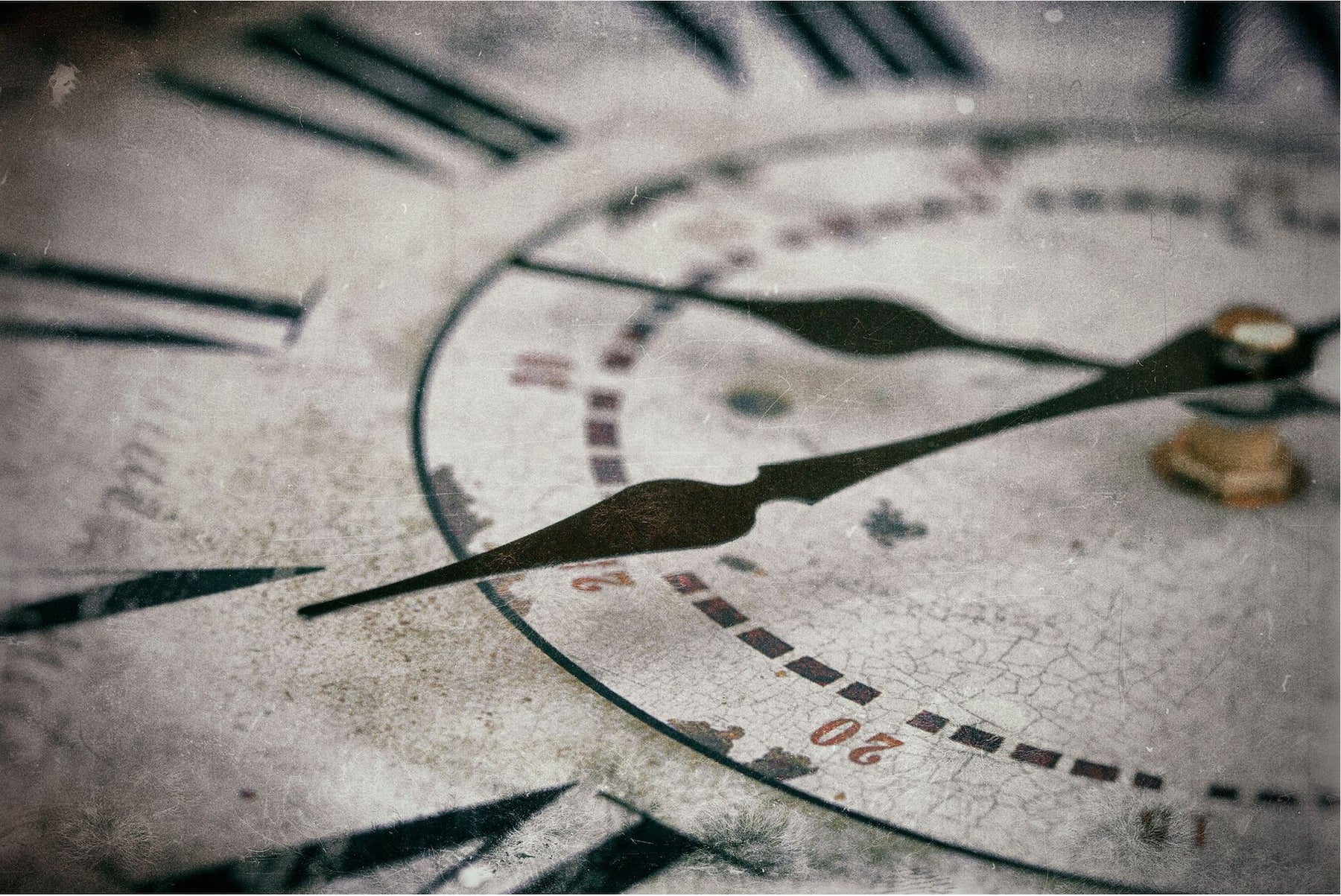 10 Different Types of Antique Clocks
A home is unimaginable without a clock.
Do you want to buy a clock that adds functionality and visual appeal to your home? Antique clocks can be the perfect buy.
They have always been famous because of their vintage and elegant looks. If you are buying an antique clock for the first time, you tend to get confused seeing the wide variety of options in the marketplace.
But don't worry as here you will get to learn the different types of available antique clocks which will help you make the right choice.
Find below the various available options in the marketplace:
1. Antique Wall Clock
The wall clocks were celebrated in the 17th and 18th centuries and were hung in public places and assembly rooms. They have wooden dials, which you can see even from a distance. Use an antique wall clock as a piece of art.
The newest antique clock designs mostly reflect the yesteryears when artistic designs overshadowed the functionality of time telling. Install a clock, which suits your home decor and can be a room's focal point.
Before choosing an antique wall clock, consider its shape, size, and point of installation. As all rooms have different setups, you should choose a clock that suits your room's tone. Install giant wall clocks in your living room and small or hanging wall clocks in your tiny rooms.
You should always choose an antique wall clock, which blends with home decor and adds a new dimension to the space. Round wall clocks are perfect to add opulence to interior decoration. If you want to add a large antique clock to your space, use contemporary the rest of the decor.
Checkout our vintage wall clock collection here.
2. Double-Sided Station Clock
You must have seen double-sided station clocks in railway stations. But, you can also use them as a decorative element in your living room, bedroom, office/study room, or kitchen. This timepiece can be a good gift idea for any of your loved ones who appreciate the concept of a minimalist home.
The contemporary design and subtle look make a double-sided station clock a perfect decoration for any home or office. You can buy a clock in the elegant gold color as it suits diverse interior decor. It can be an ideal addition to get that ultra-modern vibe in your home.
Remember, the two in this type of clock are interchangeable. So, buy and use a double-sided station clock until you want it to show timing on two sides.
Checkout our double sided station clock here.
3. Wooden Tripod Standing Clock
Like the previous option, a wooden tripod standing clock can also be the perfect addition to your home or office. The ancient dial features Roman numerals. You can buy this type of classic clock for yourself or others.
These vintage-style tripod clocks are made of high-quality wood, glass, and aluminum. They look the best when placed on covers that complement your ethnic wall decoration. This piece of art can be a timeless addition to your home.
The white finish and stationary dials with black Roman numerals can always add elegance to your living space. A wooden tripod standing clock can be the perfect option as a long-term decorative element. Use a soft and damp cloth to clean them so they stay longer.
Checkout our Wooden Tripod Clock here.
4. Hanging Clock with Pendulum
Adding a pendulum clock to the wall of your home always helps you and your family members. A pendulum clock on the wall brings good times in your life and thus, you face the rest troubles when living.
Install the hanging clock with a pendulum in your drawing-room. Make sure the clock has the correct watch size. Vastu Shastra says you should install round, oval, square clicks with 6 arms as that spreads positivity.
The longer this clock runs, the more energy it consumes. A heavy-weighted clock can store high potential energy. So, investing in a heavy-weighted hanging clock with a pendulum can be a smart investment.
5. Grandfather Standing Clock with Pendulum
Grandpa's standing clock with a pendulum is expensive as the creation involves a lot of effort. The frame-making requires skilled hands to carve high-quality wood. The chimes and melody add to the overall price as they need additional weight for the required power to work on the quarter-hour.
Most of the clocks are made of top-notch hardwoods, such as walnut, cherry, and oak. The face is usually made of brass and gold/silver for the decorations and numerics. The manufacturers tend to bevel glass for windows and cut them to fit your clock's face and door. Details, such as fretted panels, inlays, melodies, hourly chimes, and hand-crafted components require exceptional skill and time, which increase the clock's price.
Check if the bob and pendulum at the base are made of brass or steel as these are the standard metals used. Don't buy a Grandpa's standing clock with a pendulum if it is made of any other cheaper metals. Make sure the pendulum is without scratches and functions properly as it controls the speed.
6. Vintage Table Clock
Vintage table clocks are timeless yet practical and add visual appeal to a tabletop. You can find these clocks in a variety of designs.
For instance, an illuminated world time clock is the perfect choice for world travelers. As this is not a typical alarm clock, you can choose from 18 top world locations. You can also select from multiple languages, including English, French, German, Italian, and Spanish. Such a clock works as a flashlight and automatically adjusts to daylight savings time.
7. Vintage Pocket Clock
Pocket watches emerged in the late 1400s when technologies in mechanical engineering made it possible to minify clocks. Until then, clock manufacturers relied on swinging weights to strengthen the interior mechanisms. With the mainspring's invention, they could build tiny portable timepieces.
Locksmith Peter Henlein manufactured the first spring-oriented clocks and invented the portable timepiece. They were circular or oval and were initially called "Nuremberg Eggs" because of their shape and a translation of the German word "Ueurlein" (little clocks) fo "Eierlein" (little eggs).
Heinlein's tiny clocks initially featured only an hour hand, and some of them were able to tell time to the millisecond. Moving the device would restrict their capability of keeping accurate time. The tension was more when fully affected than the time it was almost running down, which makes the clock run faster when wound and slower as time passes.
8. Cuckoo Clocks
The cuckoo clocks can capture the attention of people of all the. The excellent woodwork, enticing look, and intricate earnings of a cuckoo who sings every 30 minutes entertain almost all people.
A singing cuckoo sits in a Black forest or Alpine house. The cuckoo clock shows a village scene where a maid rings the bell in the tower. The clock is equipped with mechanical movements that require the clock to be wound up every week. A cuckoo clock with a detailed design has most of the parts made of wood.
Such parts are the cuckoo, clock dial, and clock hand. A clockk, which has been built to have the cuckoo call after every 30 to 60 minutes, comes with a manual shut-off feature. You can shut off the cuckoo call manually when you don't want any noise disturbances.
9. Mantel Clocks/ Shelf Clocks
Antique French mantel clocks can be a great functional decorative element to your home. They are small clicks, which you can place on a mantel, shelf, or fireplace. Such clocks are mostly largely ornate and decorative art pieces. Mantel clocks are mostly made of marble, porcelain, ormolu, and bronze.
The extravagant antique mantel or shelf clocks are original and in a classic Louis XVI style with an acanthus leaf and front grape decoration. Such clocks, featuring an enamel and brass dial with Roman numerals, can be an excellent addition to your home.
10. Banjo Clocks
Simon Willard, a famous clockmaker in Roxbury Massachusetts, built the banjo clock in the 19th Century. He addressed it as his "Willard's Improved Patent Time Piece". It is called a Banjo clock today. Collectors price these elegant and reliable wall clocks.
The affordable yet stylish Banjo clocks quickly replaced the tall clocks in several locations and significantly upgraded American clock manufacturing. They have always been high in demand among people and many devices were manufactured in the 20th century. You can restore this type of antique clock, mainly their glass "eglomise" panels.
Where Can I Buy Antique Clocks at Cheap Prices?
Antique clocks can always be a smart investment as they add both functionality and aesthetics to your home. As now you know the different types of antique clocks available in the marketplace, you can easily choose the right option suited to your home decor and other preferences in your budget.
The Handmade Store offers a wide variety of antique clocks at the cheapest prices without compromising on quality. Browse their excellent collection to buy the best clock at the least price!