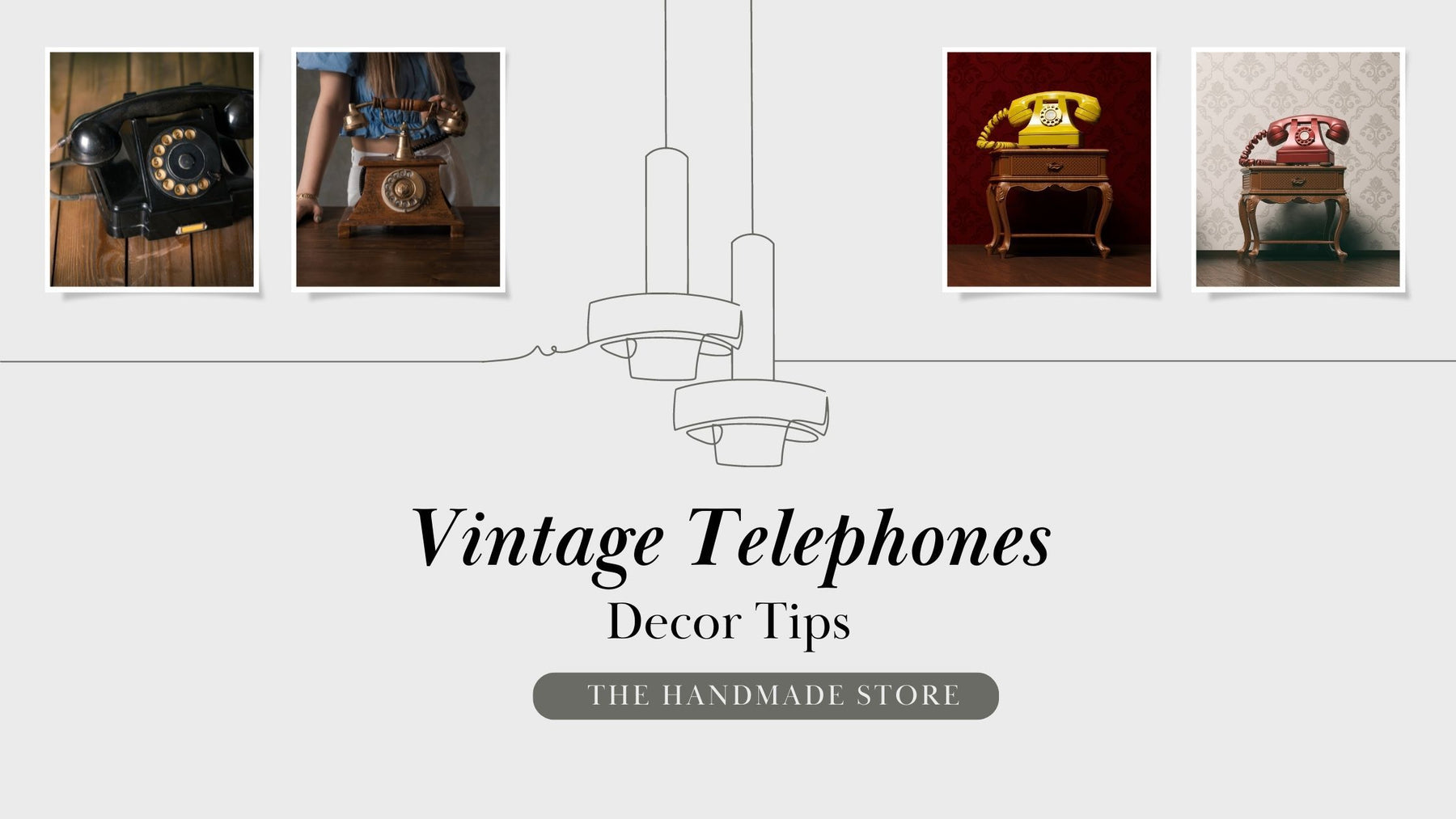 5 Tips To Decorate A Home With A Vintage Telephone
Even though smartphones are evolving rapidly, a vintage telephone is still high in demand because of their antique look and big rotary dial. If you want to add an antique decorative piece to your home decor, a vintage telephone can be a great choice.
You can place it at different places in the home and enhance the visual appeal of a space. Wondering how?
This post outlines the tips to decorate your home with a vintage telephone. But why should you choose it as a part of your vintage home decor? Keep reading to find out.
Why Make Vintage Telephones a Part of Your Decor?
A vintage telephone looks elegant and adds functionality to a space. You can use it to decorate your home, store, and office because of its clear and unique texture. An antique telephone can make your home interior look modern yet traditional.
Vintage telephones are available in a wide variety of designs, shapes, sizes, and colors. So, you can always find a vintage telephone suited to your home's interior decor theme.
Where Can You Buy Vintage Telephones?
The Handmade Store sells a wide variety of vintage telephones that look awesome and sound excellent when they ring. Don't buy a vintage telephone just from any store as the loudspeakers and microphones can be cruder, and emit unpleasant sounds.
Browse and check the key features of our exclusive collection of vintage telephones. Then, you can easily pick the right device suited to your preference and budget.
Checkout our Vintage Telephones Collection.
5 Different Ways to Decorate with a Vintage Telephone
You can use a vintage telephone in different parts of your home to enhance the interior decor. Follow the tips below to do that perfectly:
1. Place it in the Corner of Your Living Room
Visitors tend to sit in your living room and thus, the area should look attractive anytime. An antique black and white telephone with a big rotary dial placed in the corner of your living room can draw all attention.
This vintage decor item can make the guests feel welcomed to your home because of its excellent finish and attention to detail. Avoid placing it in the center of your living room but always in the corner or on a side table.
2. Add it to a Wall
When it comes to decorating your hallway, a vintage telephone on a wall can be a beautiful sight. Just make sure the telephone is not in the way. If you want to add your telephone to the hallway, check if it's sufficiently wide.
3.

Position it on the Nightstand

A bedroom is where you sleep and spend maximum hours. If you place a vintage telephone on a nightstand, it enhances your bedroom. You can also place a vintage telephone on a chest of drawers or any low furniture piece.

Also Read: What's The Hype About Vintage Telephones?
4. Keep it on a Study or Office Desk
A study or office room needs a telephone on a desk to make immediate calls as and when required. A vintage telephone can look great on your study or office desk as it adds elegance to the space. The classic look of a vintage telephone on the desk is perfect for the sophisticated and official ambiance.
5. Use it as a Tabletop Decor Piece
A vintage telephone looks mesmerizing on the top of a table or side table. The charming look of the decorative piece paired with numbers on the dialing area captures the attention of visitors. You can mix and match a vintage telephone with other old decorative pieces to create a unique environment.
You would love the new decoration while children would love to play with the vintage telephone by pretending to make phone calls.
The Bottomline
A vintage telephone can be one of the most decorative pieces to enhance different parts of your home. Follow the tips above to use this decorative piece to transform the look of your home.