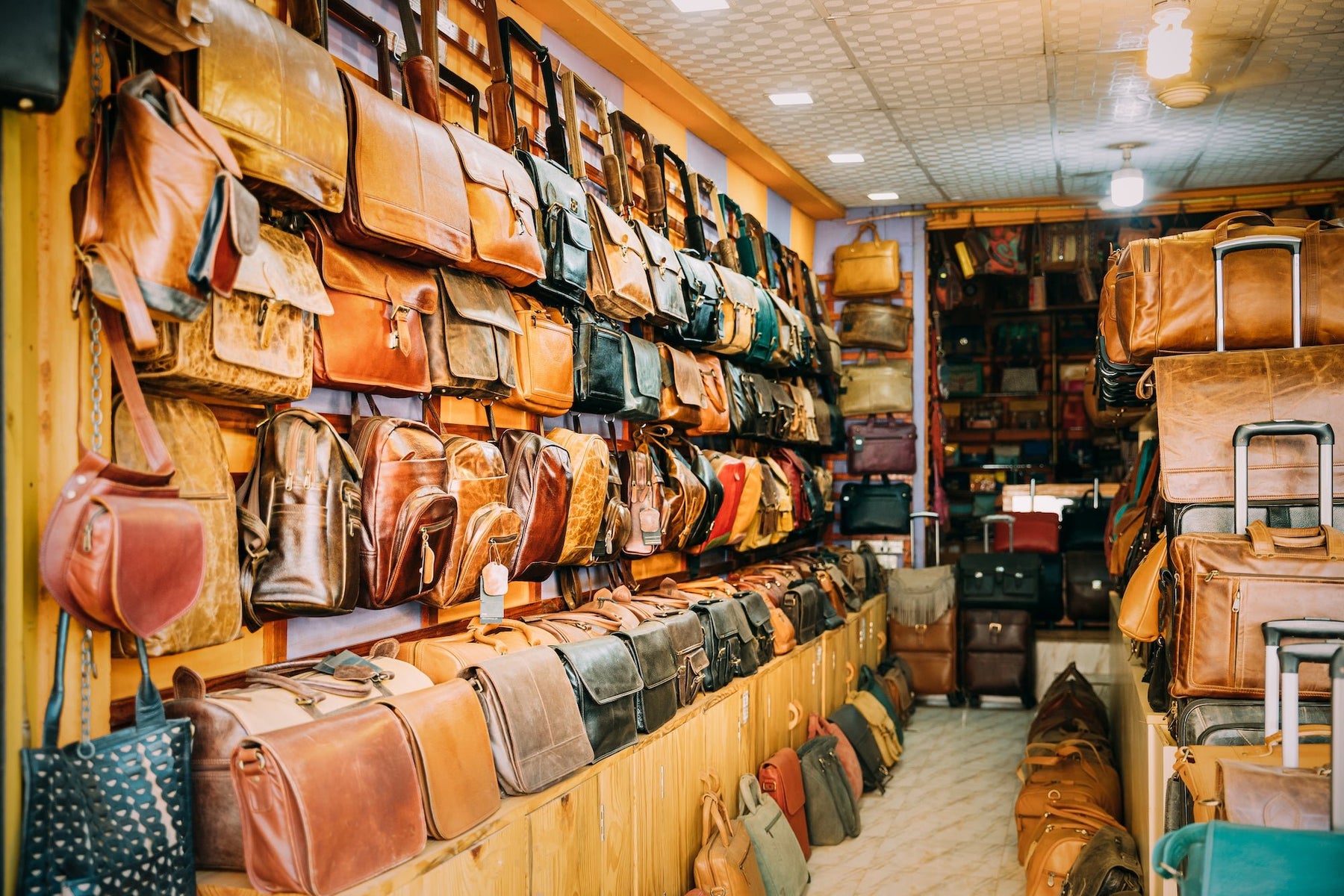 15 Best BIFL (Buy it for Life) Leather Bags
Most people want to buy products that last forever but that hardly happens. Why so? Buyers tend to spend less money for an attractive product rather than picking an expensive product that stays a lifetime.
A "Buy it for Life" (BFIL) product may be high-priced but saves you money. Do you want to buy BIFL leather bags? You will get a variety of options, which can be quite confusing, mainly as a first-time buyer.
So, here we have come up with the best BIFL leather bags, including briefcases, duffels, and messenger.
But before that, let's discuss what BIFL is and why full-grain leather products are BIFL by default.


What is BIFL?
BIFL is the customer philosophy of mindfully deciding to buy high-quality products, which stay for long, rather than cheaper products that tend to degrade with use. Some people say that BIFL is a certain level of financial privilege and may even influence customers into paying a huge amount for specific products.
You may have purchased BIFL products but they may not last for life! If you buy products with specific features related to their built or post-purchase support, they tend to last much longer than other products in a similar category.
Read More: What leather is best for leather bags?
What Makes Full-Grain Leather Products BIFL By Default?
Full-grain is the most durable and strongest part of the animal hide, which is below the hair and has not been snuffed/buffed and sanded. Thus, it shows more natural leather characteristics.
Since the grain exterior stays intact before coating application, the leather has more fiber robustness, and durability and develops a patina with aging. Full-grain leather tends to come with a line finish that dyes/stains the leather when allowing the natural grain to reflect through.
This subtle finish helps the leather in continuing breathing, rather than other kinds of leather that are sanded down and applied with a thicker finish. Full-grain leather is made from the hide's outermost layer and thus, the fiber structure is much more strongly interlinked.
As full-grain leather is the highest quality leather, it is widely used to manufacture bags and other products.
Who Makes BIFL Leather Bags?
The Handmade Store manufactures and offers a variety of BIFL leather bags, including briefcases, duffels, and messenger, at a great price. We always use the most genuine leather to make bags of various shapes and designs. If you browse our latest collection, you can get your desired bag within your budget.
3 Best BIFL (Buy It For Life) Leather Briefcase
Reflect your style sense with this rustic leather satchel. As this bag is made of full-grain leather, you can use it for decades. With big front pockets, one backside zipper compartment, and two cushioned internal components, it is an ideal bag to store your laptop safely.
If you like a rustic look, you should buy this leather satchel.
Carry this handmade distressed leather briefcase to look fashionable in your office days. You can turn heads once you enter the office with the charm added because of the bag. The distressed look of the bag looks elegant and the full-grain leather smells very pleasant.
You can use this leather briefcase for years. The spacious internal components are perfect to keep your laptop.
This cowhide leather briefcase for men is distressed with amazing enrichment techniques for which it lasts a lifetime. The hardware is made of brass and stainless steel and zippers are of good quality, helping it to glide smoothly.
The briefcase lining is made of sturdy polyester fabric and the thread is heavy and durable. This cowhide leather briefcase comes with two internal slots for wallets and phones, and one interior wallet zippered pocket with a sleeve to protect your laptop.
5 Best BIFL (Buy It For Life) Leather Duffle
Leather duffle bags are trendy and can be your go-to bag for almost all purposes and places. The cotton canvas adds durability to the bag, which makes it perfect to carry garments. The genuine leather smells awesome and the brown leather color looks very elegant.
If you want the timeless beauty of the leather to stay for years even after repeated use, you should buy this leather garment duffle bag. As the bag has ample space, it prevents wrinkles on your dresses and suits. You can also keep your shoes in a separate compartment.
Are you a bike rider who wants to keep essentials safe and secure? This leather motorcycle duffle bag can be the perfect buy. The elegant color of the bag looks excellent in the sunlight and can grab maximum eyeballs.
This bag contains a big compartment, which suits all your requirements. It also has two straps, a handle and a strap for the shoulder, for your convenience.
If you want a bag that suits all your needs, buy this high-quality leather duffle bag. You can look spectacular when using this bag to ride motorcycles and store essentials. This full-grain leather bag offers a variety of features. You can carry it comfortably because of the handle and adjustable strap.
The single and large compartment to store belongings. As the zippers are made of top-quality metal, they won't break.
You should have this rugged leather duffle bag in your collection as it does well with all kinds of outfits and makes you look stylish. The large compartment is perfect to store your essentials and two mini front compartments are ideal to store cards and passports.
The zippers won't break as they are made of top-notch metal. You can look like a gentleman because of the bag's rugged look.
A leather weekender duffle bag can be a lifetime investment as you tend to use it only on your weekend trips. Even if you use the bag frequently, it would stay a lifetime as it is made of full grain leather, the sturdiest part of the leather. The bag's rustic brown shade looks sophisticated and looks like natural leather as the material has not been buffed and sanded. The color gets better as you use the bag more. You can store all your essentials in the internal and external pockets. Plus, this weekender duffle bag is cruelty-free and is worth the price.
5 Best BIFL (Buy It For Life) Leather Messenger
Buy this full grain leather messenger bag if you want to store every type of item. This bag is perfect to use in all seasons because of its durability and water resistance. As the bag has an ample amount of space, you can store your everyday essentials, like your laptop gadgets.
The vegetable-tanned leather smells pleasant. The full-grain leather messenger bag looks chic because of the smooth finished curves and exclusive features, such as open pockets, phone pockets, and an internal zipped pocket.
This dark brown leather laptop bag is made from the best leather and has plenty of space. The two interior compartments are sufficient to store office essentials. The cushioned middle compartments are perfect for safely storing your laptop.
The external compartment is ideal to keep everything. The bag's zippers are chic and buttery smooth. The brass hardware on the leather laptop bag looks very enticing. If you want an overall visually appealing bag to carry your laptop, pick this dark brown leather bag.
To make a good impression on others wherever you go, carry this vintage leather messenger bag. You stand out in the crowd because of this bag's vintage look and stitching.
The leather bag has two front zippers, two interior compartments, and magnetic buttons and of which you don't need to handle a strap. As the bag is very spacious, you can easily keep your important files or laptop.
A distressed leather laptop backpack can be an excellent thing to carry to your office every day and on weekend trips. This bag can give the required comfort to your laptop for a lifetime as it is made of the strongest full grain leather which can tolerate repeated abuse for years.

The application of oil and preservative techniques adds years of durability to the bag. The steel and brass plated hardware enhance the distressed backpack. You should buy this product if you want to carry a laptop comfortably for years.
This small leather messenger bag can be the right purchase if you like to use stylish bags with old-world charm. As this bag is compact, you can use it every day yet it stays for years because of the sturdy and durable full-grain leather.

The bag's classic brown color suits almost all your outfits. It also has internal slots and zippered pockets to keep your wallets and phones. A small bag is necessary to carry every day and thus, you should have it for the lifelong service that it can offer.
The Bottom Line
Buying BIFL leather bags can always be a smart investment because of their exceptional quality and durability. Hopefully, this post helped you in learning the best options available in the marketplace. So, you can easily buy the right bag suited to your needs and preferences.
Checkout our collection of BIFL Leather Bags.