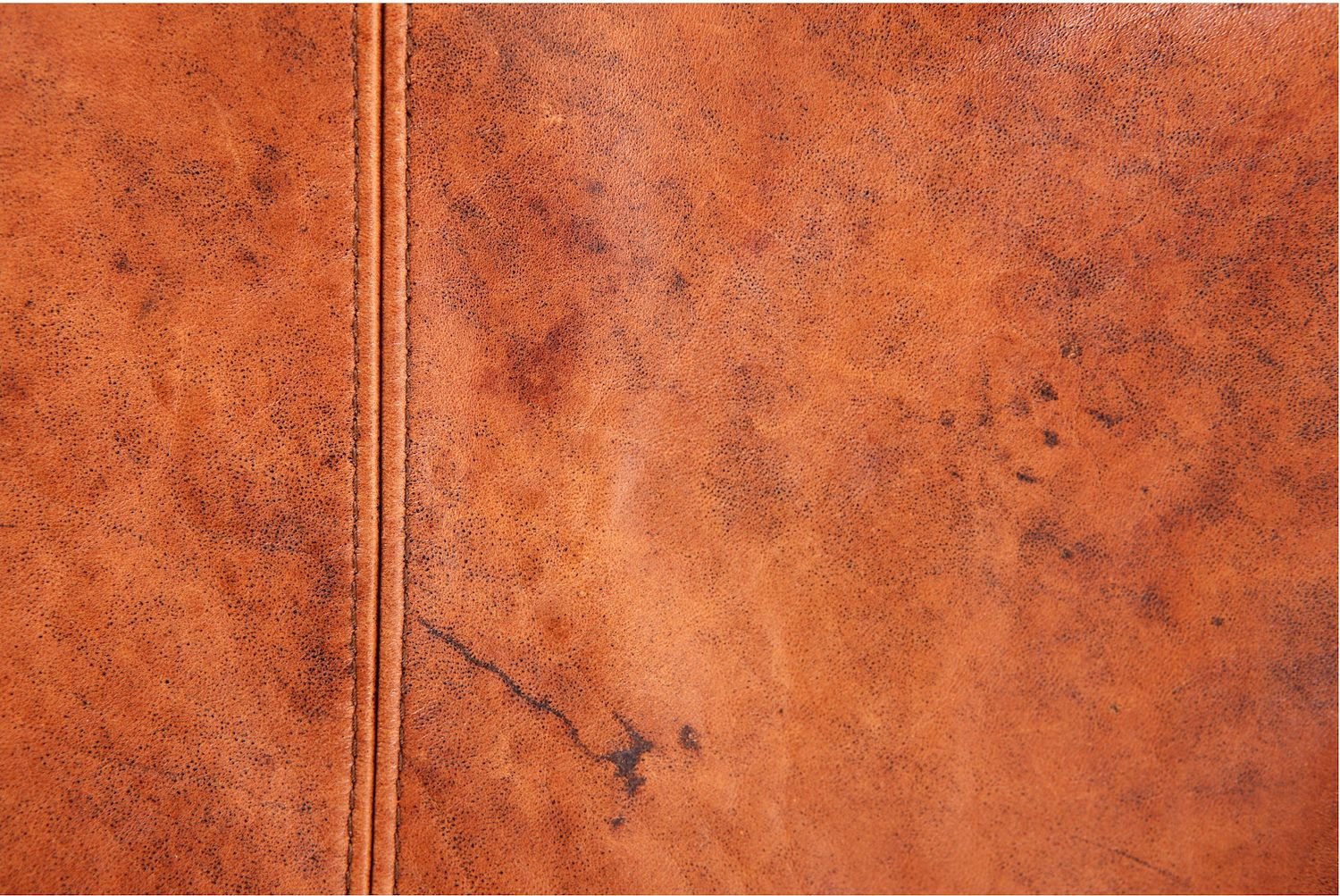 Why Do Leather Bags Get Better With Old Age?
Some sort of beauty that is not time-bound is an absolute pleasure to experience. One such pleasure of timeless beauty is having a leather bag. The leather bag beautifies itself with its ascending age, gets darker in color, and becomes more valuable.
There is a beautiful color change in an antique piece of the leather bag which develops a naturally deep character.
It would be wrong to say that a leather bag has tons of character, and it reveals one by one with passing age. Does that intrigue you enough? Let us jump on the blog further to know the deepest secrets of old leather bags, the timeless beauty!
Introduction to The Ageing Process of Leather
The cute battle between light and darkness is so captivating. It engulfs our imagination and gets us philosophical. If you have ever spent hours deciding the color of your leather bag, you might be relating to this stuff!
Keeping the whole light vs dark debate away from our minds, we can focus on what a leather bag has to offer. The color of the leather bag tends to be darker with its age. A real leather bag keeps developing its personality over a while.
The darkening of the leather color with age is known as patina. Hence, you might not go for ancient jute or a cotton bag. But you should never mind an old leather bag as it speaks volumes about its elegance.
The Ever-Relevant Vintage Leather Bags
Leather is a fundamental material that binds us to nature and adds an avant-garde element to the outfit. The versatile and organic texture of leather gives a comfortable experience. Vintage leather bags are more of heritages that are meant to be passed on to generations.
The advantages of Genuine leather cannot be put down to words. Simply because it adds an enormous amount of fashion quotient to the overall outfit. Yet, we bring you a few reasons to consider genuine vintage leather bags!
Read More: What leather is best for leather bags?
Vintage leather bags are assets for your wardrobe. Just like another piece of jewelry that you can pass off to your next generation!
Leather responds well to daily wear and tear. It is the most durable material that can thrive for your ears and beyond.
Each of your vintage leather bags is an investment piece. The classic design lines and neutral color can bring much depth to your overall outfit. Above all, it only gets better and better with the passing years!
You can style a vintage leather bag in all seasons. A single vintage leather bag can transform your look to a whole different level. That's not all, a vintage leather bag also complements all sorts of outfits. It is known for its versatility.
You want people to know you as a powerfully seductive and aloof individual. Well, that's a fair desire. However, a vintage leather bag can bring you way closer to your desire. It stands as a powerful fashion statement.
Above all, it glorifies all sorts of outfits with a tinge of classic flavor. You can create your powerful look with the vintage leather bag.
Also Read: 10 Long Leather Bags That Lasts For Years
The popularity of handmade leather bags is constantly ascending. The reason behind that is the need for unique styling pieces that can add utility to the outfit!
An authentic handmade leather bag is a style statement for all the environment. You can carry that to your workplace and accessorize it with your party dress as well. Handmade leather bags are good for styling.
There are several other benefits of handmade leather bags as well. Find them below-
Handmade leather bags are durable.


They are timeless Beauty with authentic material.

They are customizable and spacious.

You can save a lot of your money by purchasing handmade leather bags

.
The Durability of Vegetable-Tanned leather
It is common for us to dislike older things. The freshness in the product goes missing. And hence there is no beauty left in the product. But the statement would beg to contrast when it comes to an old leather bag.
The organic tanning of the color happens when the leather surface gets Sun exposure, dirt, and natural body oil. Over time the color of the leather and the finish darkens. Vegetable tanning of leather is the process of aging leather!
The natural texture and durability of the material come from the slow process of oxidizing leather. The process gives it a longer life than chrome!
They say the older the wine the better! The concept stands true in the case of vegetable tanned leather as well! Patina is a hallmark of the quality of the leather. It gives a premium tanning to the surface. The rich tint of color is the result of oxidation that adds to the beauty of your bag!
Parting Words:
Handmade vintage leather bags are pieces of sophistication with unique styling statements. It is a vintage piece in your word that is going to stay with you and your next generation.
Check out handmade leather bags store's and settle on a perfect vintage leather bag that can serve you as a versatile accessory!
Keep playing with your handmade leather bags!