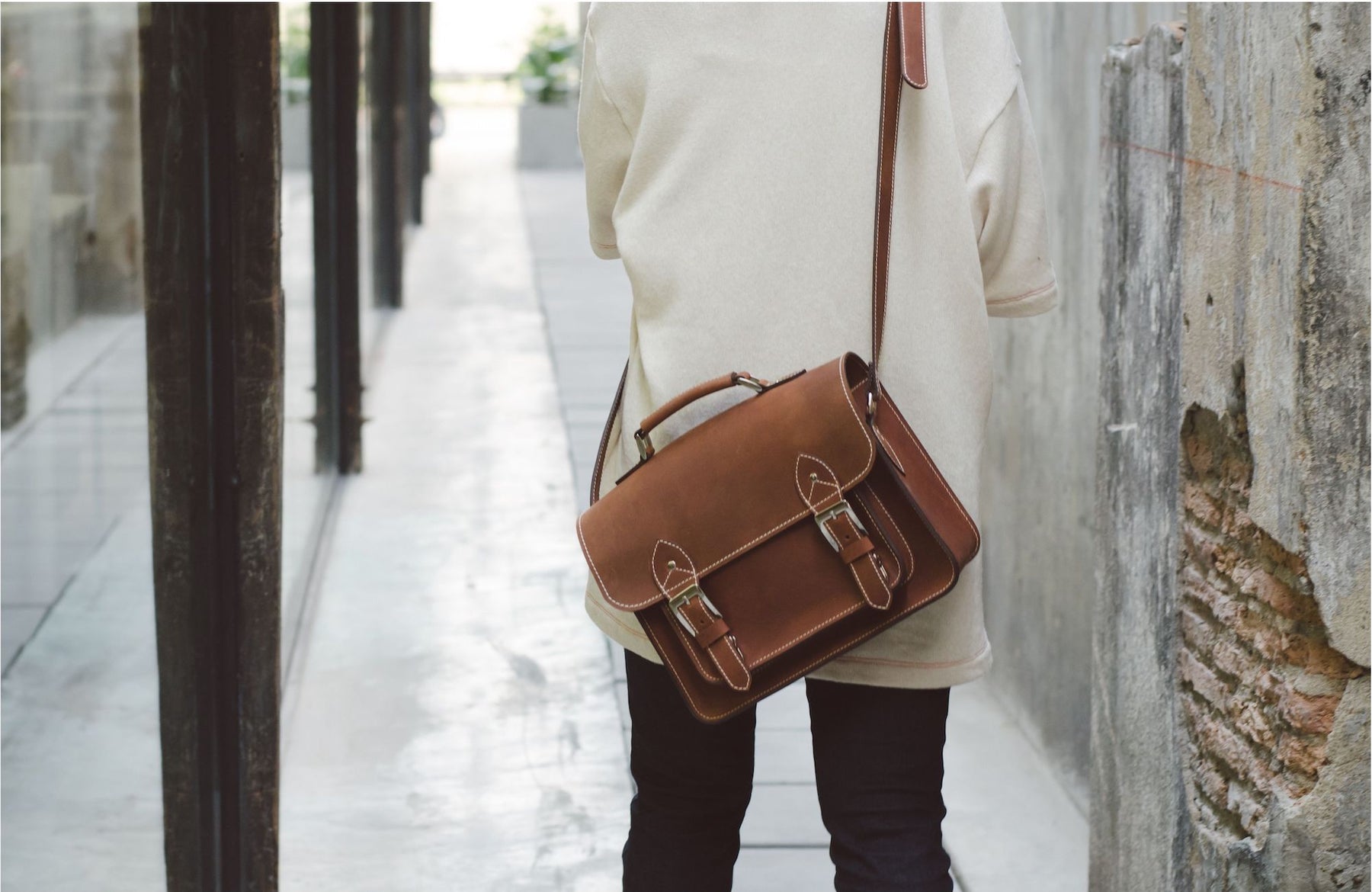 11 Best Brown Leather Bags For Men (2022 Review)
A bag is an accessory, which you carry around to any place almost every day. No matter if you are going to university, trip, shopping, or work, you need to carry a high-quality bag to hold cash, debit card, and other valuable belongings.
With the availability of a wide variety of bag designs, shapes, sizes, and colors, you tend to get confused to make the right choice.
Brown leather bags can always be the best thing to carry for men. They can suit the personality of all types of men and their outfits. You can look great carrying them no matter where you go!
But how to choose the right leather bags suited to your personal preferences and style? Here, you will learn the best options available in the marketplace. But before that, let's discuss the key reasons to buy them. Keep reading.
4 Reasons to Go for Brown Leather Bags
Here are the key reasons to buy them:
1. Distinctive Look
The brown leather bags have their distinct look. If you are bored of using bags of simple design, you should get a brown leather bag because of its unique look. The exquisite design and stitching never degrade even with repeated use and abuse.
Thus, buying and using them can be a long-term investment.
2. Natural Leather Color
The natural tanning method makes your bag's leather look lustrous. The exquisite brown color looks natural and can be a smart investment for men who like to carry leather bags.
3. Vintage Charm
Brown leather bags will always be in fashion because of their vintage yet modern charm. Moreover, the overall tanned look of a brown leather bag amplifies your personality.
4. Adaptable
As brown leather bags look very casual, they suit all occasions. You can take them to casual outings, weekend vacations, and even the workplace. These bags enhance the overall look of your both casual and formal attire.
Plus, you can make a positive impression on your employer and recruiter if you go for an interview with an exquisite brown leather bag
11 Best Tan-brown leather bags for men
Step up your office fashion game with this exclusive full grain leather messenger bag. This bag has a boatload of features to offer. Firstly, the leather smells very pleasing. With these other features, it makes this bag more desirable to our customers.
We get to see plenty of compartments on the bag. The touch and feel of this bag are very amazing. This can be your go-to for all sorts of casual gatherings.
Buying such bags is something that you are telling the world that you have a really exquisite taste in bags. What's more fantastic in leather bags that look very chic have plenty of space to store your essentials and be lightweight at the same time.
This bag is also made for heavy so that you can store anything without any hassle.
If you are also bored with the old-fashioned boxy leather briefcase. We have got you a solution. Have a look at this classy design made by the handmade store. The finish of the bag is so impeccable.
From every aspect, this bag is 10. As this bag is made by our skilled artisans we know the value of authenticity.
Read More: What leather is best for leather bags?
If you are heading to your nearest beach or a small picnic and you don't know which bag to carry. This baby right here is the real deal for you. This is the classiest way to carry your luggage for meetings or short trips. With that premium leather, we can ensure you that you will have a great experience.
This insanely durable leather duffel has passed every test for summer recesses and vacation trips. Plus it looks roughly percent cooler than everyone differently's carry-on. With them, all the distinct features on this bag have made it in our top 8 list to step up your fashion game.
If you are a rider and looking for a bag that will make your every trip secure and memorable, you have landed on the correct spot. This bag which fits on you properly and keeps your other stuff safe is the best thing you can ever purchase.
With the premium quality finish and the ample amount of space, you are definitely getting value for money here.
A full dose of eye-pleasing artifice is what we call this. With the rustic look what else can be more esquire than this. Lightweight and classy is something that this bag is very famous for. If you want to bring more personality to your collection make sure you try one of these.
Keep everything that your need near your wait safe and secure. This messenger bag will make your life so easy that you can't believe it. With a boat, a boatload of features and a premium leather finish what else can you expect when.
In leather bags, if we ever wanted to describe perfection this bag will make it on the top.
This leather weekender duffle bag can be the perfect companion on your vacations. The distinctive brown leather look gets better with age and repeated use. This duffle bag is quite spacious with large zippered external and internal pockets to store all delicate assets.
A cruelty-free leather comes from meat industry by-products, don't hesitate to buy a leather duffle bag.
The distressed leather laptop backpack is made of the thickest leather and can be the best companion for years because of its durability. Plus, you don't need to clean and maintain the leather much to extend its longevity.
The vegetable tanning and industrial-grade thread stitching has added durability to the bag. The natural brown leather color gives a vintage and modern touch to your overall look. You can carry the bag comfortably because of the adjustable shoulder straps.
If you need a tiny, stylish, and durable leather bag to carry anywhere, buy this small messenger bag. Its natural brown leather color looks vintage yet stylish. The full-grain leather material stays for decades even with little care and maintenance.
So, your succeeding generations can also use it. The leather canvas strap makes it easy for you to hang the bag around your shoulders. The external pockets and internal slots are perfect to keep your wallets and phones secure from external attacks.