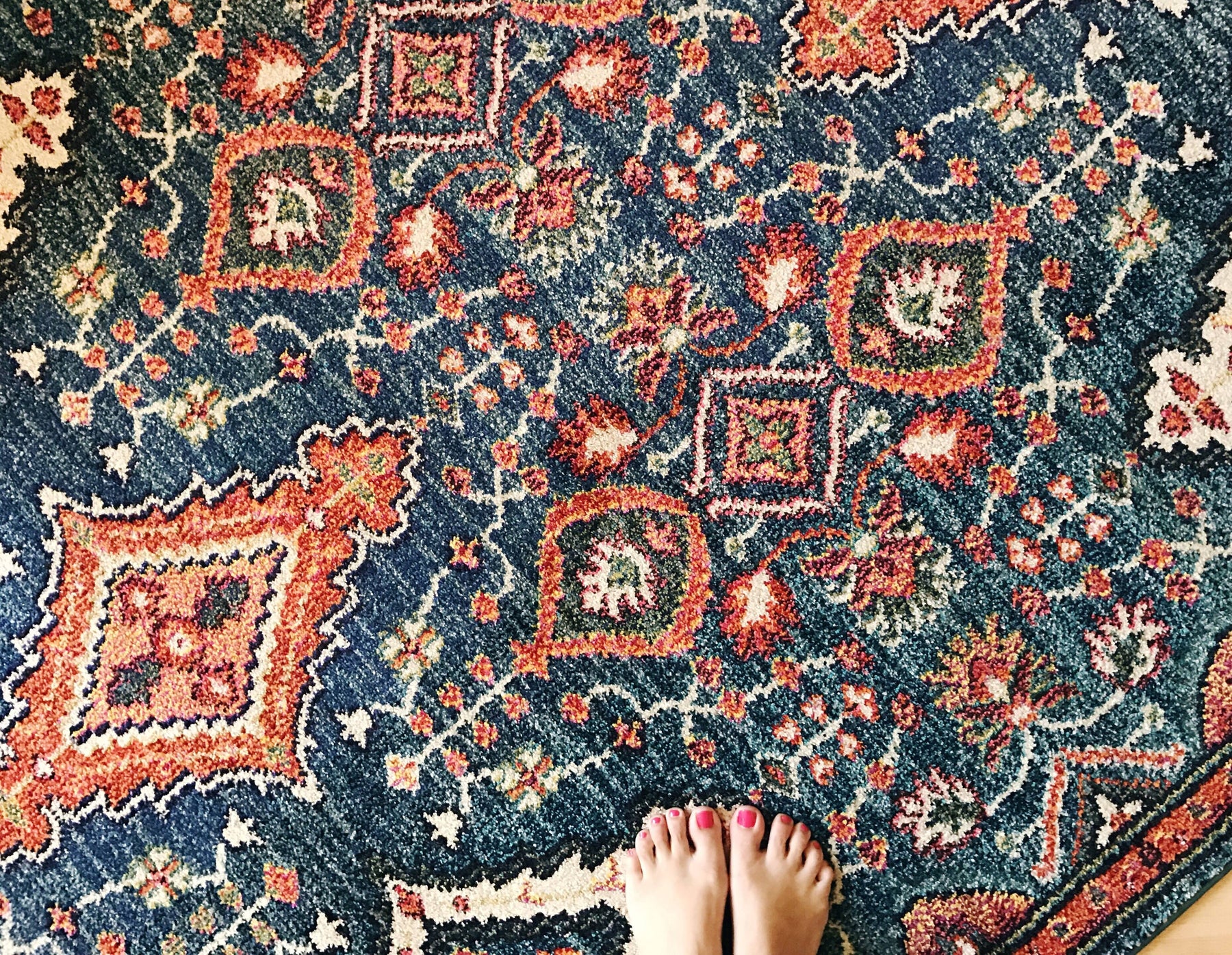 Why Investing In Handmade Rugs Can Be A Good Idea?

Can a Rug Make You Rich?
Rugs have always been considered as a family's greatest asset, it is like preserving a bottle of wine. Buying handmade rugs for the sole purpose of selling them after a few years can be a little bit tricky.
Since the 16th century, we've witnessed the Persian culture ruling the art industry. Persian rugs were introduced to us by Mughals back in the 16th century by Akbar. Since then collecting art has been a thing.
BUT CAN A SHEET OF RUG MAKE YOU HUNDREDS OR THOUSANDS OF DOLLARS?
YES!, it can. Though it can be a slow process.
Rugs back from the 17th-18th century are more desirable. Details and the style of stitching are something that can't be overlooked. Carpets with quality material, design, condition, and weave tend to hold value.
If the rug has got at least an age of more than 100 years it can be sold to art collectors. People who buy such antique goods look for details and their shape. Old goods tend to be worn out sometimes, and repairing doesn't help them regain their value.
Rugs appreciating value at this time are quite small. Rugs are appreciated because of their age and details. The more aged the rug, the price of the rug is expected to go up. Rugs are made to be walked upon, but if the rug was preserved properly, then it may count as an antique one.
Age fetches value in the art line but also the details and the way the art piece is made. For a rug to skyrocket its value, it should have a design that is high in demand. It should also be in decent shape as primarily it is used to walking upon.
How to Determine The Price of The Rug?
When trying to determine the true worth of your rug, age is the most important element. Weavers have a lot of impact on the design of a rug, thus studying the intricacies is like you and I competing with Pablo Picasso in painting.
The value of a rug that has a distinctive pattern and some historical significance increases. If one looks at the knots, it is easy to tell if they are handcrafted or machine-made. The rug's knotting style also influences its value.
The rug's condition should be excellent, and it should not be ripped in any way. It is more probable that a collector will pick up a material that is soft.
Well, heads up! Do you know a handmade rug can be auctioned as well?
Few Ways to Check For Rug Quality?
Now you know that you know that rugs have a high return market value, be sure to check the quality before purchasing The Rug. Also, don't let anyone swindle you. Check for yourself!
Shopping for quality rugs can be tiring when you don't know what you are about to buy. And especially buying rugs online, as you are not present physically at that place to feel the rug and make buying decisions.
A lot of people get ripped off on a purchase of a rug. They are sold to customers on the name of an antique rug when the rug is made up of viscose and is machine-made. This is because buyers don't know what to look for in a rug.
Not everybody in the rug business will rob you, it is just a small percentage of makers who ruin the reputation of the whole industry.
IN ORDER TO SAVE YOURSELF from getting ripped off from such people, look out for these features in your rug prior to purchasing.
Features of an Authentic Rug
When it comes to the longevity of your rug, thickness is key. More thickness is required for longer carpets since thin rugs wear out more readily. Durability is directly related to rug thickness, since it preserves rug features and keeps it from seeming worn.
Knot counts tell how much time did this rug take to be made, it shows there was a quality skill that was put in while making. An average rug would have 100-150 knots per inch. A top-quality rug will have 300-350 knots per inch, knot counts of real antique rugs go around even a thousand knots per inch.
HOW TO COUNT KNOTS ON YOUR RUG?
Turn your rug over, take a scale. After you turn the rug over, you will notice many tiny squares, take a scale and roughly mark an inch long square. Each of those tiny squares is a knot, now count every knot which comes under that inch, after multiplying them you will get a rough idea about your rug's knot count.
Density refers to how the fibers of the rug help the rug to be packed together. Looking for a good dense rug might be a little tricky. A tightly weaved rug is held together properly, this leads to a long life span of the rug.
To check the density of the rug, just simply nudge over the rug and try to push the finger down. If your finger easily penetrates into the rug, the rug's density is poor. High-quality rugs are tough for fingers to get into, as they are properly weaved and the materials used are of stellar quality.
The shape of the rug is very much important. Poor quality rugs usually have uneven sides (border). Ending up buying a rug like this is a nightmare for people, as they do not spend hours weeding out flaws in a rug.
A quick way to find a rug with the right shape and appearance is to…... The rug must have equal dimensions on either side, the mug must not be having excessive shine to it. Shine on the rug tells that the rug has synthetics like viscose in them. The colors of the rug must be in their original form, not overly contrasted.
As we are moving forward we prefer machine-made goods over handmade. In rugs never go for a machine-made rug, as it will kill all its class. A rug will tie down the character of the room, a handmade rug on your floor will look more exquisite than a machine-made rug.
Spotting a handmade rug is easy, just look for uneven knots and tons of beautiful details. Handmade rugs are manually sewn which talk for itself. The use of natural materials is a sign of a handmade rug.
Rugs nowadays consist of synthetic materials like viscose and resin, an authentic rug would be only made of wool, jute, silk, and sometimes even animal skin. Usually, handmade rugs are made of stellar quality materials.
With so many choices in front of you we are describing the features of 2 most valued types of rugs, so that you can make an informed decision. Thank Us Later!
Handmade Afghan rugs vs. Handmade Persian silk rugs.
Every rug is one of a kind, every rug style has its cultural influence on its patterns and details. Iran and Afghanistan have always been competing in the rug race. Each has its ancestral designs and styles passed on to its weavers.
Both are handmade and have preserved the real process of construction of these rugs. These rugs are crazy in demand in European and middle east markets because of their limited production.
Afghan and Persian rugs are exotic and have some really interesting history to them. Before buying one of these, we've got an ultimate comparison on both of these super exotic rugs.
Origin of Afghan and Persian Rugs
Afghan rugs are made in Afghanistan which is located in the south of Asia. There are two famous rugs Afghanistan offers the first is Khal Mohammedi and Afghan Aqche.
Persian rugs are produced in Iran. The reason these rugs are called Persian rugs is that historically Iran was known as Persia.
Afghan Rugs
Carpet-making has always been a part of Afghanistan's heritage for decades. Afghan rugs are mostly assembled in the northern and the western part of Afghanistan. However, till now most of these rugs are woven by hundreds of refugees.
This form of artwork has also been through tough times like war when the rug had pictures of helicopters and guns on them. In 2008, 2013, and 2014 this form of the rug has won an international award in Germany.
Most of the Afghan rugs are the same as they were woven for the past couple of decades. The art of making these rugs are passed onto generations now.
Persian Rugs
Persian rugs are made in Iran, these rugs are also called Iranian rugs. As Iran was known as Persia until 1934 they got their name as Persian rugs. No carpet-producing region within the world can recall a craft tradition as long as that of Iran.
This form of art has gone through a lot of declines and political unrest in the past. As synthetics entered the rug market hand weaved rugs have started to lose their charisma. Rugs still play an important role in Iran's economy.
Checkout our collection of handmade rugs.